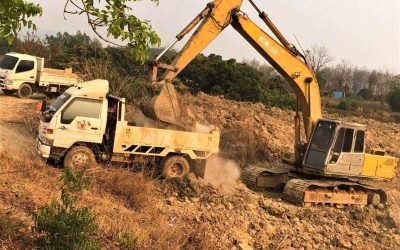 In recent years, the water supply in the Home of Blessing repeatedly reached its limits during the dry months. Because of the Corona crisis all girls went back to their home villages during the school holidays, the time was used to improve the drinking and process...
The appeal for donations for the "Corona Solidarity Fund" of the nehemia team has so far raised over 17.000 € (as of April 17th) for the most urgent needs. THANK YOU, from the bottom of our hearts. With this money the projects in Pakistan, India, Kenya and the Ukraine...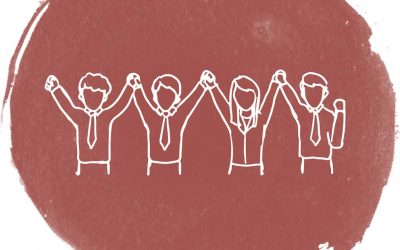 With the initiative "Active Participation" we would like to make a small contribution to overcoming the current challenges through Corona and ask you to be actively involved. "Active participation" is one of the basic values of our nehemia team. We want to fill this...
Some of the international projects supported by the nehemia team in Pakistan, Ukraine, Romania, Thailand, Kenya, Borneo, etc. are severely affected by the worldwide corona crisis and their national protection measures. Therefore we ask for special donations to be able...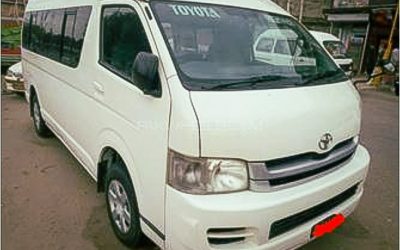 For one of the three schools of our nehemia team in Pakistan a small school bus is needed. So even children living further away can attend school. Outside school hours the minibus is used for taxi rides, so that it earns money around the clock, which should benefit...
As nehemia team we have already done so many things, but a herd of Indian water buffalos is new to us! Raja, our leader of the Indian nehemia team and experienced water buffalo farmer wants to do exactly that. He dreams of initially three water buffalos as the start...
The Haus des Lichts care centre for mentally and physically handicapped children and adolescents in Schäßburg was born out of the desire to give people back their dignity and help many of those affected. People with disabilities are still kept away from public life...
This was the motto of our seminar for multipliers that took place on 19 October 2019 with 45 participants. They experienced an intensive and challenging workshop that demonstrated the importance and urgency of sustainable reconciliation and peace work. The main aim...
by Tetiana Machabeli During my childhood, I never met an orphan or handicapped child in kindergarten or school. I never came across them in the streets or elsewhere either. I had only read about such people in books. We had a Gypsy family as neighbours. We played with...
In August 2018 a new project began in Rajahmundry: a sewing center for widows. Here up to eight widows have the opportunity to learn how to work with fabrics and sewing machines. Each training course runs for half a year and is free of charge. Nehemia team India was...
The term cooperative learning stands for a strategy where in teams students endeavour to reach common goals through reciprocal learning and teaching. The contribution of each individual is important here. Social competency, individual responsibility and...
"Everyone has the right to education. Education shall be free, at least in the elementary and fundamental stages. Elementary education shall be compulsory. Technical and professional education shall be made generally available and higher education shall be equally...
Giving a child the best in life is every parent's dream but achieving this comes with amongst other things quality education. Obviously, a good school is the necessary tool for cementing a strong foundation for any child. Unfortunately, because of the numerous...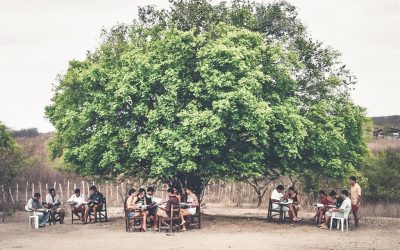 1994, Brazil's dry savanna. In the poorest region of the country seven young people meet – with no work, no school-leaving certificate and thus no life prospects – in an old, deserted mill in order to take their lives and their dreams in hand together. Inspired by...
With the support of the German nehemia team and funding from the German Federal Government, the "Mehran Public School" was established and inaugurated in one of Karachi's poorest districts in August 2017. This district of Mehran Town, located on the outskirts of...
"Rebuilding a generation after God's own heart" is written over the entrance to the Nehemiah Miwani Centre near Kisumu in Kenya. It is also the motto of the Nehemiah Team there. Nancy Cherono is a representative of that new generation, which has grown up in the Miwani...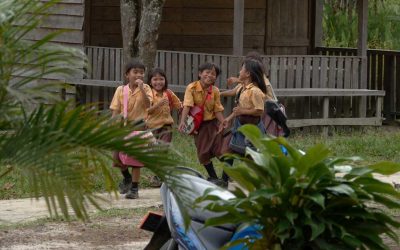 In a number of kindergartens and preschools which have been developed or supported by the Nehemiah Network in several different countries, the principles and methods of Montessori-Education have been used successfully for several years now. Wolfgang Oelschlegel, an...
For several years the nehemia team has supported a unique project near Prokopjewsk in Siberia. Three years ago it enabled the purchase of an empty factory and office building that has been gradually developed since then. In 2018 this social centre was continually...
´Good things come to those who wait.´ This saying has proven true in one of Rajahmundry`s suburbs. "Back in 2003 nehemia team India dreamed of opening a school", explains Carry MacFarlane, who visited the team leaders Raja and Ebba Sekhar last September. "In June 2018...
From the deforestation of the rainforest, the protection of species, the poverty of the population to natural disasters and corruption - Borneo is struggling with a long list of problems that can only be tackled bit by bit in international cooperation. There are many...